VIN & GOURMET
(French Translation coming soon)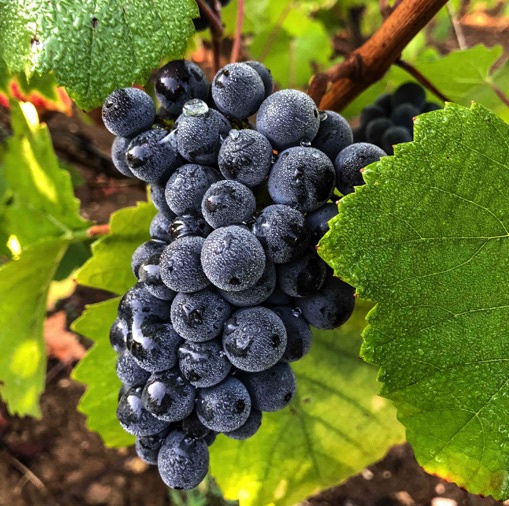 Beginners or Professionals, any wine lovers can fully enjoy the rich Burgundy region. It is a great chance for discovering vineyard parcel of your favourite bottle or for experimenting vertical or horizontal tasting of your chosen appellation.
Every Saturday a morning market takes place in the centre of Beaune where you will meet variety of regional delicacies. Chanterelles, morels and porcini mushrooms are delivered directly from the Morvan forests; cheeses and charcuteries are amazingly plentiful. Visit a mustard factory, a cheese dairy or discover the Burgundy Truffles. There is so much to taste andenjoy. Thanks to those local products and Clos d'Agneux1840 seasonal herbs and veggie, we can cook for you (see our "table d'hôtes").
Or for a unique experience, treat yourself to a meal in a gastronomic restaurant. Michelin 3 stars Restaurant "Lameloise" is only 5 minutes drive from Clos d'Agneux1840.
Below are listed some of the key events all around the year from Januaray to November.
Saint Vincent & Saint Vincent Tournante
The Saint Vincent, patron saint of winegrowers, is a true institution in Burgundy.
From North Chablisien and Châtillonnais to South Mâconnais regions, each year a wine village will host the Saint Vincent Tournante. Winegrowers and all Mutual Aid Societies will converge to the village for a procession and a religious ceremony with their banners and saints. More than 70 villages will be represented each year. During the same period, local Saint Vincent takes place in severals villages. if you are ready to face the frost of winter, it is an experience to live at least once!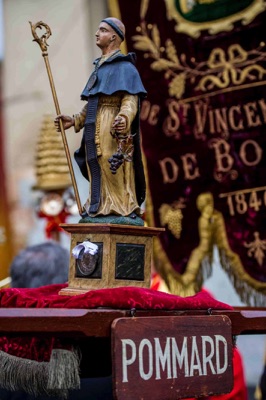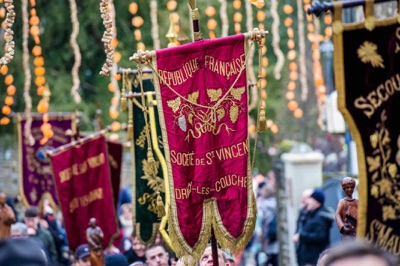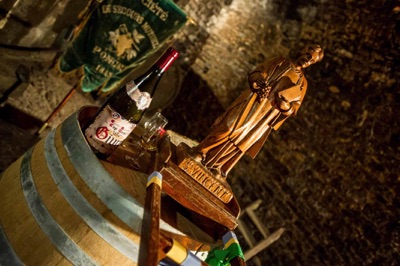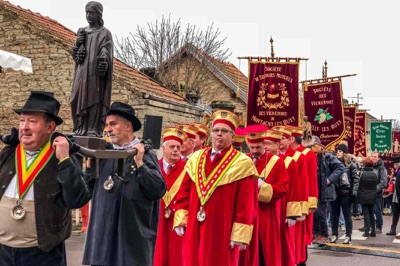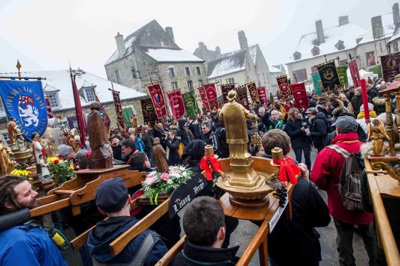 Route des Grands Crus & La Route Touristique des Grands Vins
The 60km road , crossing the most prestigious villages in Burgundy, offers unforgettable memories to discover the Côte de Nuits and the Côte de Beaune wines and landscapes. Nuits-Saint-Georges, Clos de Vougeot, Romanée-Conti, Aloxe-Corton, Pommard, Meursault, Pouligny-Montrachet, Santenay.
The 100km of picturesque trails of the Côte Chalonnaise leads you to discover wine villages and hilly landscapes to taste the appellations Bouzeron, Rully, Mercurey, Givry and Montagny.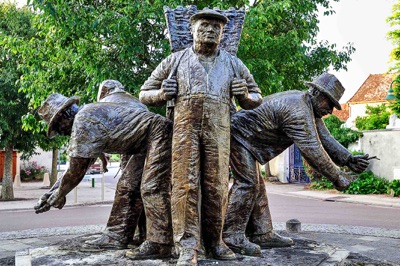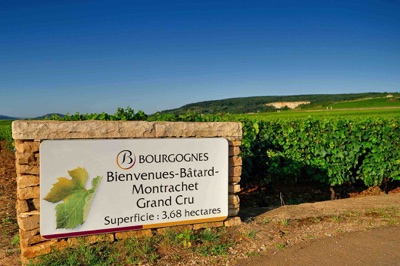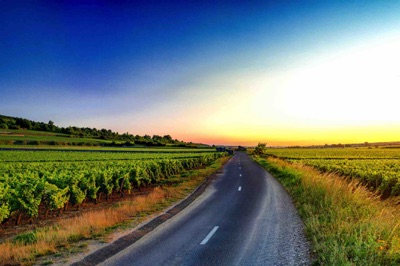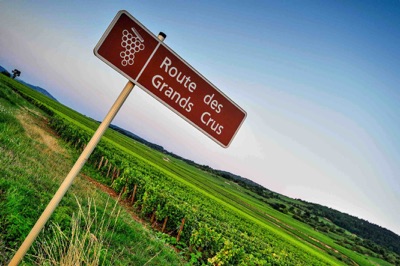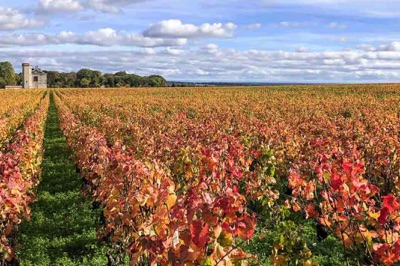 Winery Open Door
It is a wine tasting event, often hosted by a village or a winemaker. By paying a symbolic entrance fee, you will receive a glass and can taste variety of wines and vintages. It takes place on weekends offering food and sometime a music band will set the mood.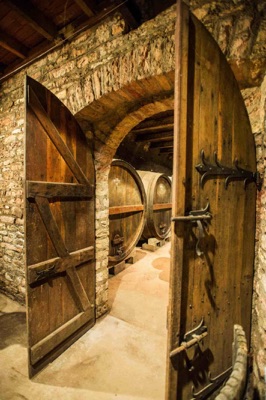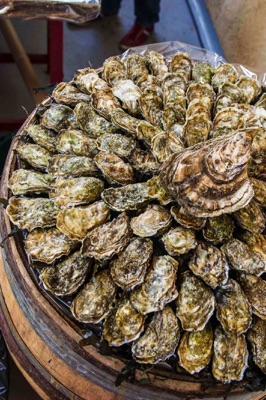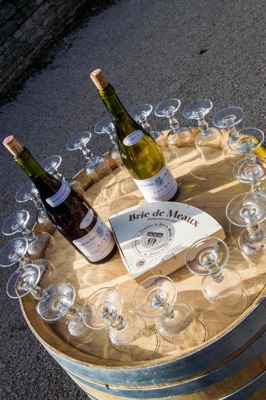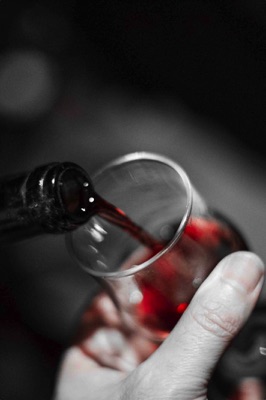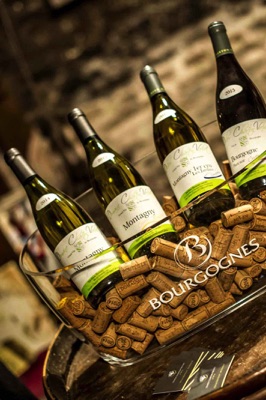 Local Markets
Morning markets are a must in French culture, usually they are held from 8 a.m. to 1 p.m. according to the day of the week. They are full of seasonal and local products. At the Beaune Saturday market, from March to November, there is also a flea market.
The market of Louhans with its Grande Rue lined with arcades is quite famous for its poultry market, the Bresse poultry A.O.C. always gives a reason to cook. The origins of Louhans fairs and markets date back to Middle Ages.
Monday: Louhans, Nolay - Thursday: Santenay
Friday: Meursault - Saturday: Beaune, Dijon
Sunday: Chagny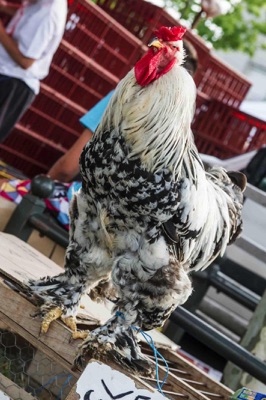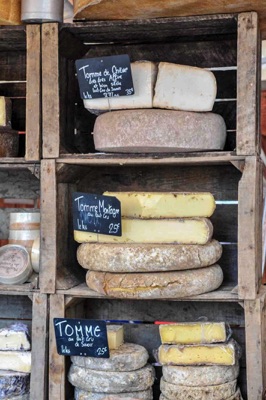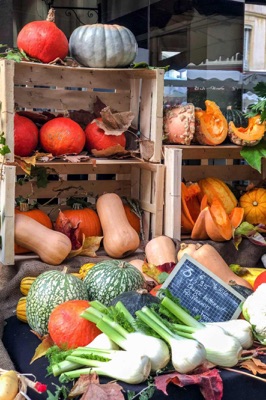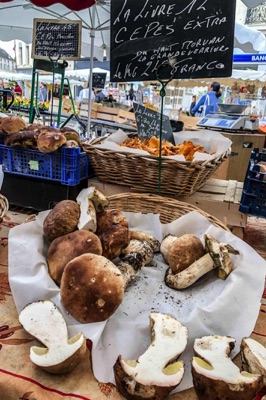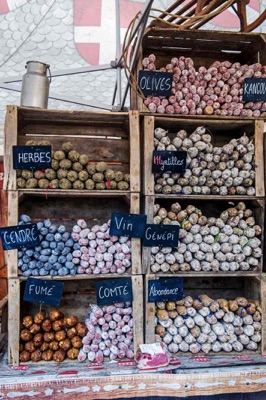 Table d'hôtes
During your stay, we can serve lunch or diner with regional products of the market as well as our veggie. Our "table d'hôtes" is offering typical traditional French home cooking. According to the number of guests, meals could be served in the dining room, the library (1 or 2 hosts) or in the garden.
On reservation only - For more details.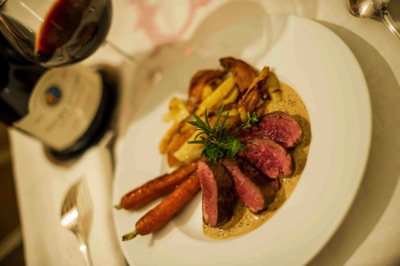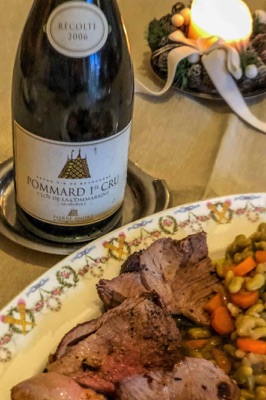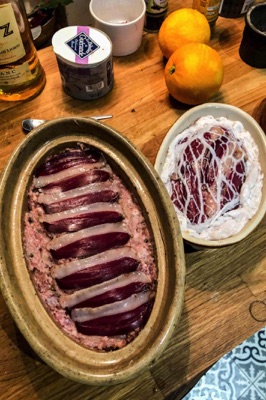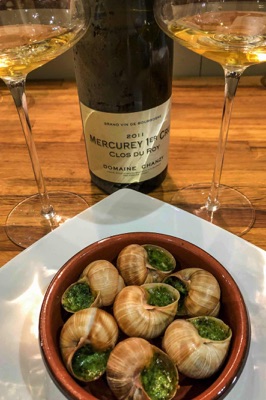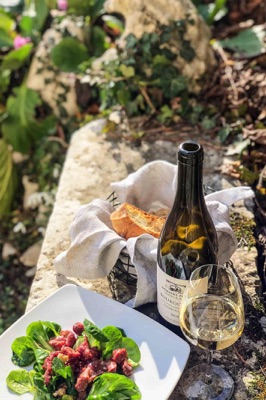 Harvest Season
End of August to September is the grape harvest time "Les Vendanges".
There are still many wineries in Burgundy that harvest manually; therefore many seasonal workers are joining for this extra work. It is a truly animated season.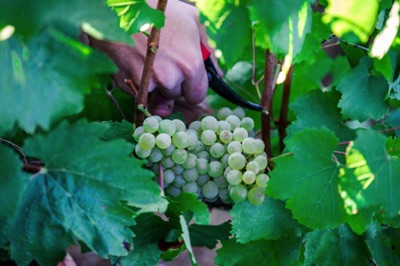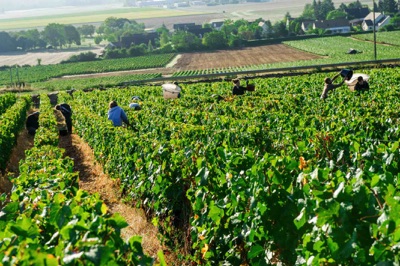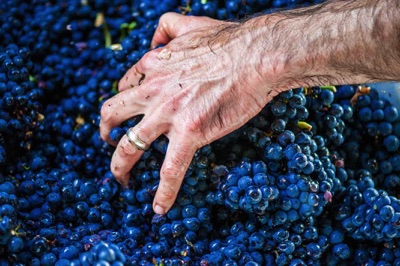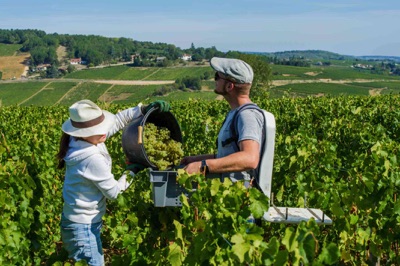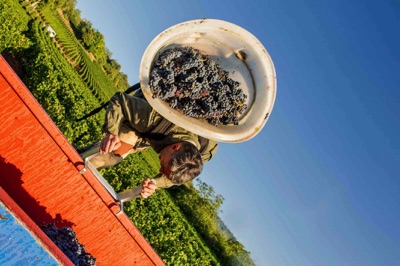 Hospices de Beaune Wine Auction & The 3 "Glorieuses"
November is the busiest month with its wine events in Beaune. The Hospices de Beaune Wine Auction takes place the third Sunday of the month. It's an opportunity to celebrate this event throughout the city, a wine fair is held where you can taste all the Burgundy appellations. Therefore there are so many wine lovers and professionals gather from all over the world.
Online reservation for wine tasting is usually available in September and recommended as number of tickets is limited.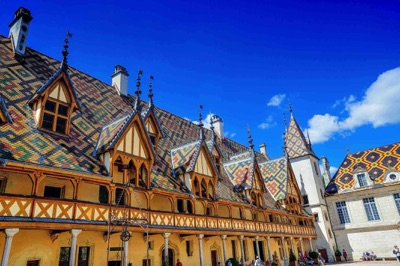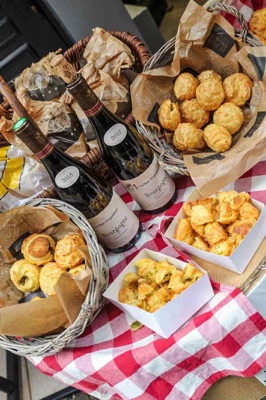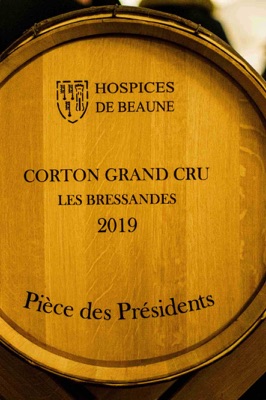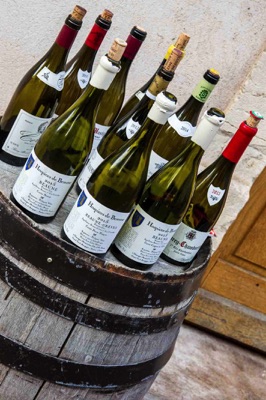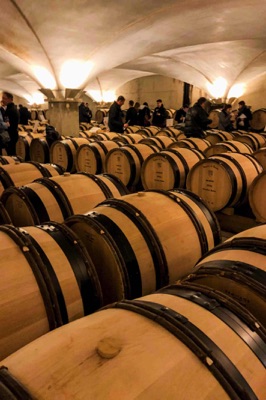 Special Wine Events
In Burgundy, there are almost as many dinner events as weekends to celebrate the different wine appellations. Those events could be a formal or casual dinner, a music or lyric festivals or a picnic in the vineyard. Mile stones are Saint Vincent banquets and "Paulée" dinners to celebrate the end of the harvest.
With timely reservation, anyone can participate to those local wine events.
For more information, please contact us.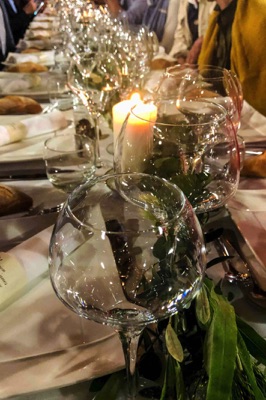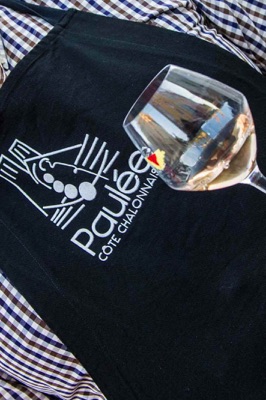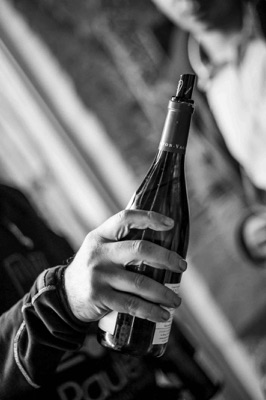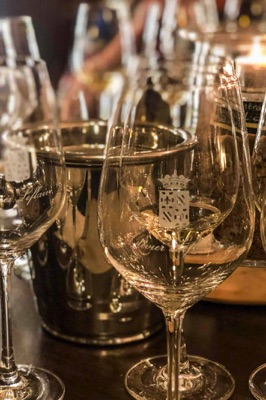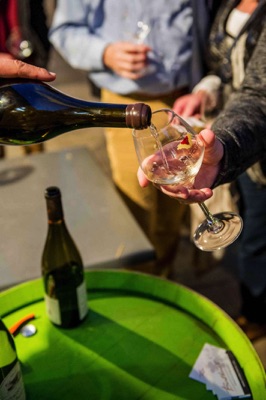 Gourmet Addresses
There is a choice of great restaurants in Burgundy and around Clos d'Agneux1840, just to name a few; Lameloise a Michelin 3 stars restaurant in Chagny is only 5 minutes drive from the residence.
An indicative list to whet your appetite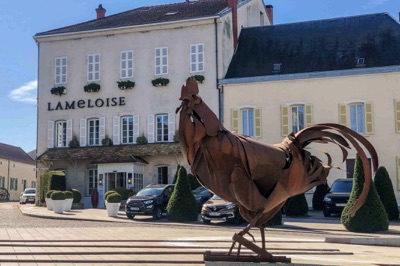 ***Lameloise (Eric Pras, Chagny)
**L'Hostellerie du Chapeau Rouge (William Frachot, Dijon)
Le Relais Bernard Loiseau (Patrick Bertron, Saulieu).
*L'Aspérule (Keigo Kimura, Dijon)
Loiseau des Ducs (Louis-Philippe Vigilant, Dijon),
Le Carmin (Christophe Quéant, Beaune),
Le Bénaton (Keishi Sugimura, Beaune),
Le Jardin des remparts (Christophe Bocquillon, Beaune),
L'Hostellerie de Levernois (Philippe Augé, Levernois),
Ed.Em (Emilie Rey et Edouard Mignot, Chassagne-Montrachet),
Le Charlemagne (Jordan Prot à Pernand-Vergelesses)
La Table d'Hôte (Thomas Collomb, Gevrey-Chambertin).

L'abus d'alcool est dangereux pour la santé, consommez avec modération